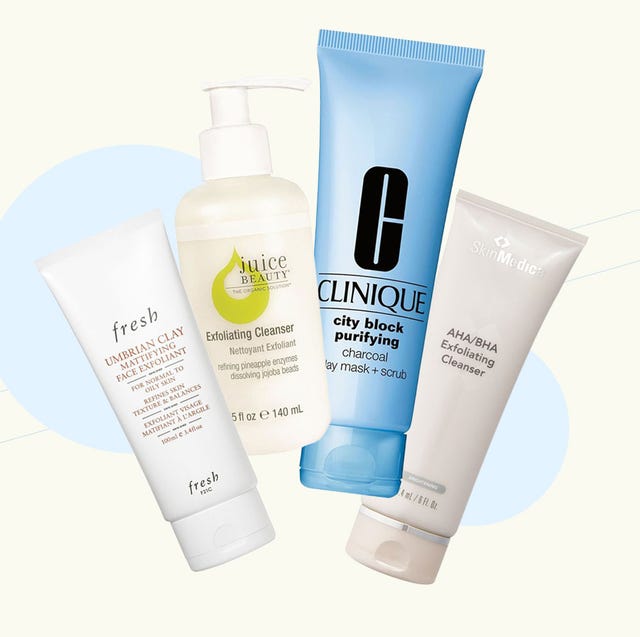 There's no denying that face scrubs are controversial—people either love 'em or hate 'em. If you fall into the first category and are on team scrub, know this: "Face scrubs should be gentle, with superfine exfoliating particles, otherwise you risk creating microscopic tears and inflammation in the skin," says dermatologist Shari Marchbein, MD. And don't forget—less is more—so use your face scrub only once or twice and week and be sure to apply a moisturizer immediately after, Dr. Marchbein adds. Now that you know the ground rules, go ahead and check out these 10 best face scrubs below.
1
best face scrub for dry skin
Neutrogena Hydro Boost Exfoliating Cleanser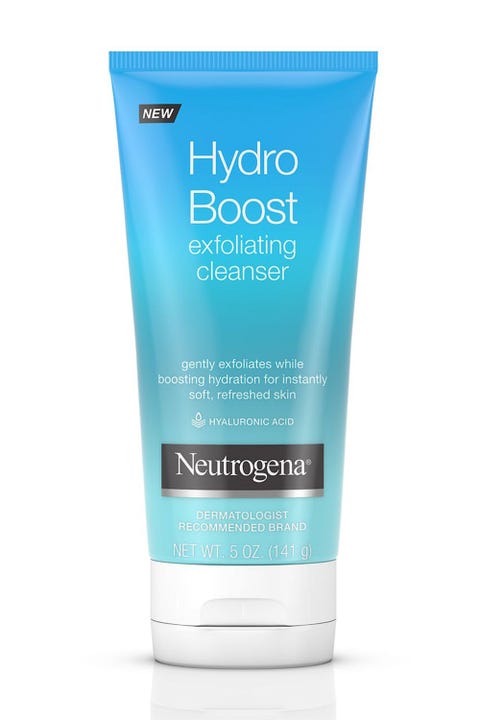 This face scrub is perfect for dry, flaky skin (and also happens to be one of Dr. Marchbein's favorites, so you know it's good). It has teeny-tiny exfoliating beads that gently buff away flakes and roughness, plus hydrating hyaluronic acid and glycerin to make your skin feel supple and smooth.
2
best face scrub for dull skin
SkinMedica AHA/BHA Exfoliating Cleanser
If you're seeing dark spots, then this is the face scrub for you. It has little jojoba spheres to physically remove dead skin cells along with chemical exfoliants, like lactic acid and glycolic acid, to dissolve the "glue" that holds dead skin cells together. The result? Brighter, more even-toned skin.
3
best face scrub for oily skin
Fresh Umbrian Clay Pore Purifying Face Exfoliator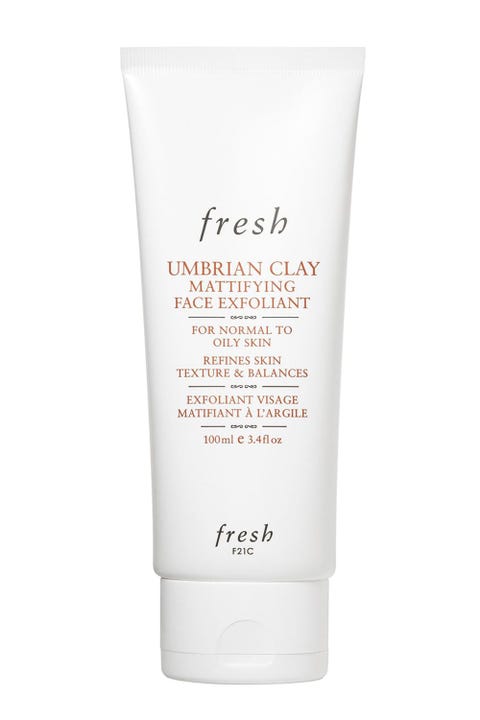 Oily skin will love the mattifying and purifying effects of this face scrub from Fresh. The hero ingredients? Oil-absorbing Umbrian clay, balancing meadowsweet extract, and gentle bamboo and olive exfoliants. Together, they minimize shine and keep skin clear.
4
best face scrub for clogged pores
Clinique City Block Purifying Charcoal Clay Mask + Scrub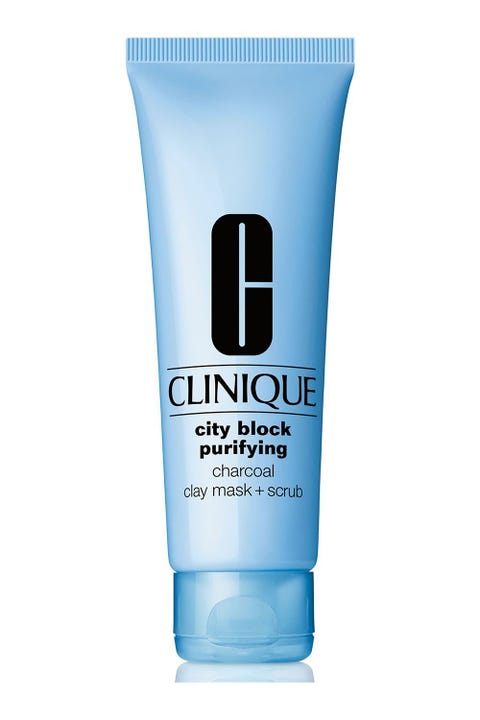 You can't literally scrub away your pores, but you can use this face scrub/mask hybrid to make them less noticeable. It's filled with charcoal powder, kaolin clay, and small silica beads to suck up excess oil and dislodge pore-clogging dead skin cells for filtered-looking skin.
5
best organic face scrub
Juice Beauty Exfoliating Cleanser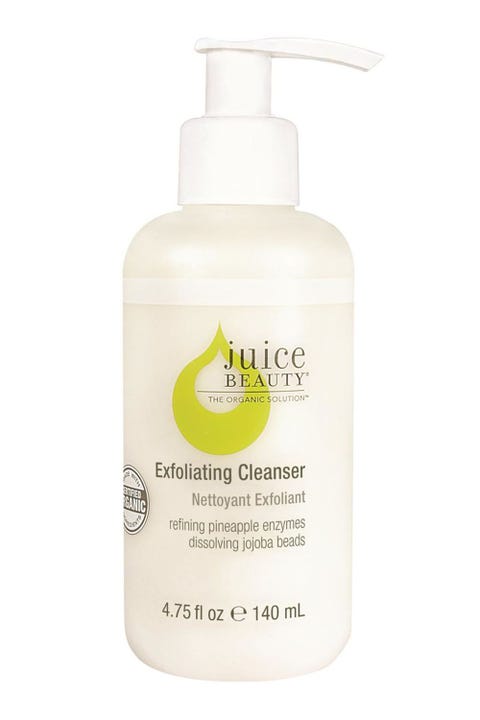 If you're into organic skincare, you're going to love this face scrub from Juice Beauty. The clean formula is packed with all-natural exfoliating pineapple enzymes and ultra-gentle jojoba beads that dissolve as you massage them into your skin.
6
best gentle face scrub
Tatcha The Rice Polish Foaming Enzyme Powder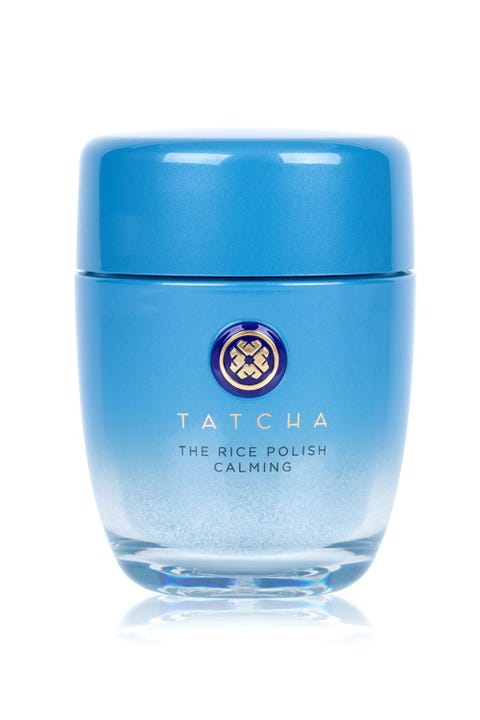 This face scrub starts as a powder and then transforms into a fluffy foam when you mix it with water, making it a safe bet for skin that's prone to redness or irritation. The combo of superfine rice-bran powder, colloidal oatmeal, and soothing antioxidants are zero percent abrasive.
7
best face scrub for fine lines
Dr. Brandt Microdermabrasion Age Defying Exfoliator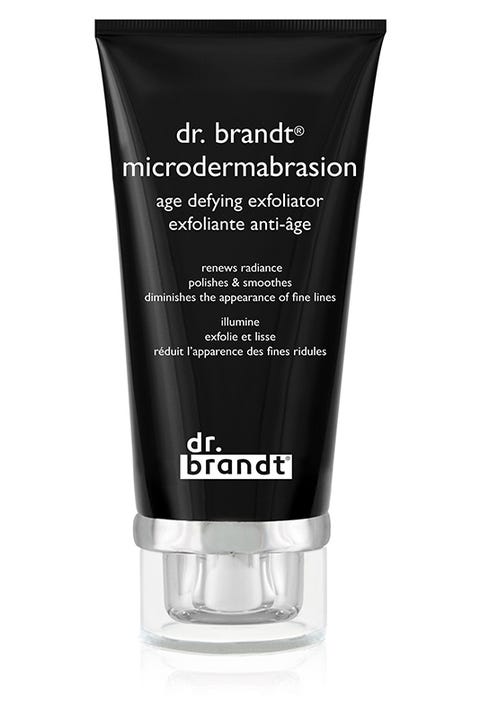 If you don't have the time and/or money for professional microdermabrasion, this face scrub is the next best thing. It uses tiny aluminum oxide crystals to resurface the skin and smooth the look of lines, plus soothing jojoba oil and chamomile extract to counteract any redness.
8
best detoxifying face scrub
Dermalogica Daily Superfoliant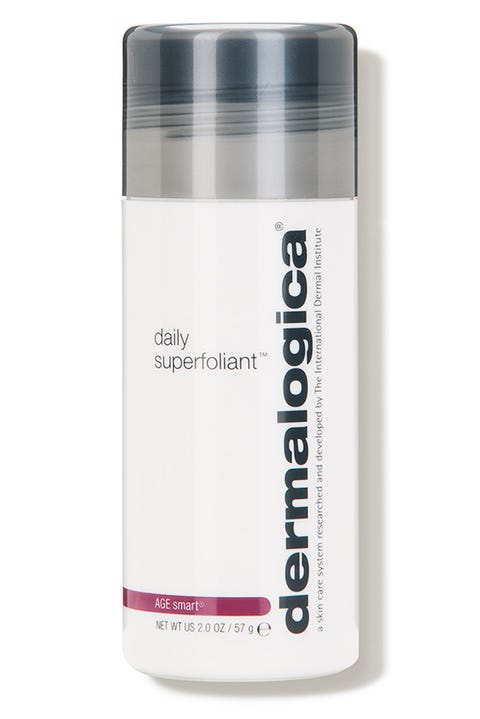 Pollution is at the top of the list when it comes to environmental aggressors that eff with your face. Thankfully, this powdery charcoal-infused face scrub from Dermalogica exists to help you combat those effects. Once you mix it with water, it turns into a creamy lather that helps pull out dirt and pollution particles that get stuck in your pores during the day. Think of it as a daily ~cleanse~ for your face.
9
best creamy face scrub
Caudalie Gentle Buffing Cream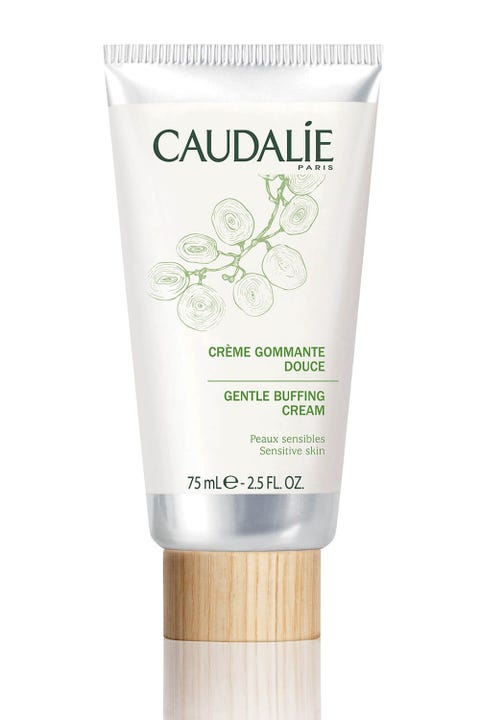 The only difference between a nourishing cream face wash and this gentle face scrub from Caudalie? Tiny buffing beads made from jojoba oil. Gently massage the cream on to damp skin focusing on areas that are prone to clogs (i.e., your T-zone), then rinse.
10
best face scrub stick
Bliss Oh My Gommage Gentle Polishing Cleanser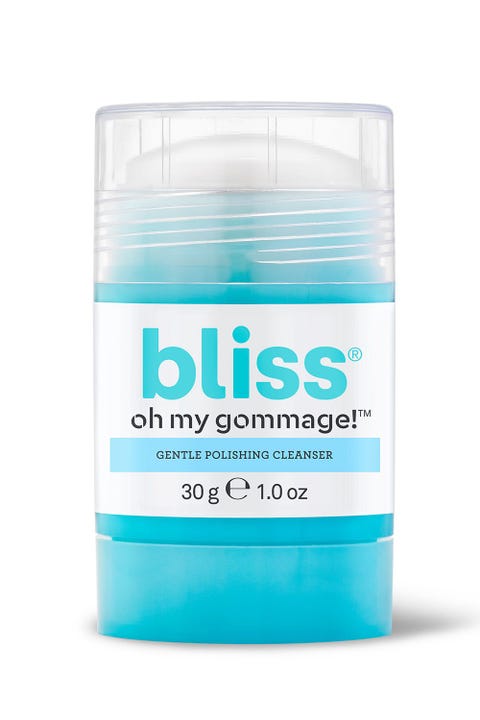 Not only is this face scrub super gentle (it has tiny plant fibers that buff away dead skin cells), it's incredibly convenient thanks to its stick packaging. This bb won't spill, leak, or make a mess—ever.
["source=cosmopolitan"]